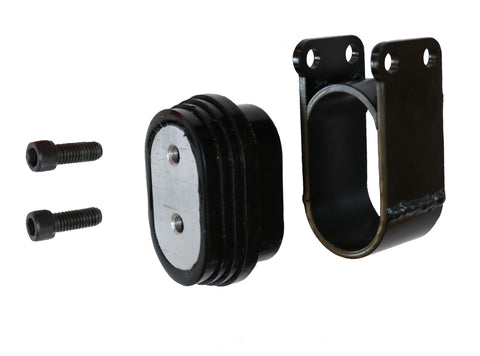 FM-4500 DYNA FRONT MOTOR MOUNT 1991-2017 FLD, FXD, FXDB, FXDC, FXDF, FXDFSE, FXDL, FXDS-CON, FXDWG, FXDX
DESCRIPTION
FM-4500 Dyna Front Motor Mount with attaching hardware.
Bike Years: 1991 – 2017
Bike Model: FLD,FXD,FXDB,FXDC,FXDF,FXDFSE,FXDL,FXDS-CON,FXDWG,FXDX
Just got these finished after 5 years of work, and so we have a few notes and questions from our users:
The FLH frame mounts have never been bonded in the frame.
The Glide-Pro Dyna mount installs the same as the stock mount.
Let us know if you have more questions, they may end up below…
Q:
The rubber and metal aren't bonded like on the stock HD mount, explain the reason for that.
A:
We make different inserts with different compounds for the wide variety of motors out there and if the mount ever wears out or the customer builds up their motor they only need a new insert.
Q:
Wish you had a video or install instructions on your web site for this mount.
A:
We'll post the instructions soon.
---
We Also Recommend
---